Sophisticated Solutions. Simple Execution.
Intelligent Solution Design
Simplicity Group Holdings is committed to innovating the financial planning business for its distribution partners, advisors, and consumers. The breadth and expertise of the organization allow it to identify the current and anticipated needs of its clients and design the easily executable solutions that will support them in realizing their business and life objectives. Simplicity's systems and programs focus on three core areas of a financial organization:

MARKETING:
Data-driven, turnkey marketing solutions, tailored to the client's strengths, market profile, budget, business vision, and life objectives.

OPERATIONS:
Streamlined operational solutions, backed by proprietary systems, products, and technologies that will optimize the client's business efficiencies and overall productivity.

RELATIONSHIPS:
Establish meaningful connections and a sense of community, that support and motivate the transformation of the client's business and life.
Our Vision Is Simple…
"Simplicity aspires to be the leading financial products distribution firm by helping advisors and their clients achieve their financial goals."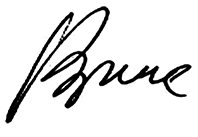 Bruce Donaldson
President & Chief Executive Officer
Delivering The Simplicity Vision
Simplicity is at the forefront of advancing the advisor-client relationship through its newest offering: AssetLock®. AssetLock® is an award-winning communication tool that monitors the performance of a retirement or investment account, and predetermines the amount of downside the consumer client is willing to tolerate.
AssetLock® helps further the advisor's standard of care as it:
Defines the client's risk tolerance and investment action plan
Streamlines account communication between the advisor and client
Builds client trust through secured online access and transparency
Helps prevent the client from making emotionally charged investment decisions
Through Simplicity, AssetLock® Equipped Advisors also have access to the customizable App, training materials, marketing resources, and the AssetLock® Support Team.
Visit AssetLock®
Partners
Simplicity's distribution partners are at the core of the organization. From executing the corporate vision to leading…
Carriers
Simplicity works with the nation's foremost carriers which have access to nearly every annuity…
Advisors
Simplicity is dedicated to supporting its affiliated advisors in executing their commitments to their clients…
Consumers
Simplicity is one of the nation's largest financial marketing organizations – providing annuity, life insurance…
Consumers
Simplicity's distribution partners are at the core of the organization. From executing the corporate vision to leading…
Advisors
Simplicity works with the nation's foremost carriers which have access to nearly every annuity…
Partners
Simplicity is dedicated to supporting its affiliated advisors in executing their commitments to their clients…
Carriers
Simplicity is one of the nation's largest financial marketing organizations – providing annuity, life insurance…